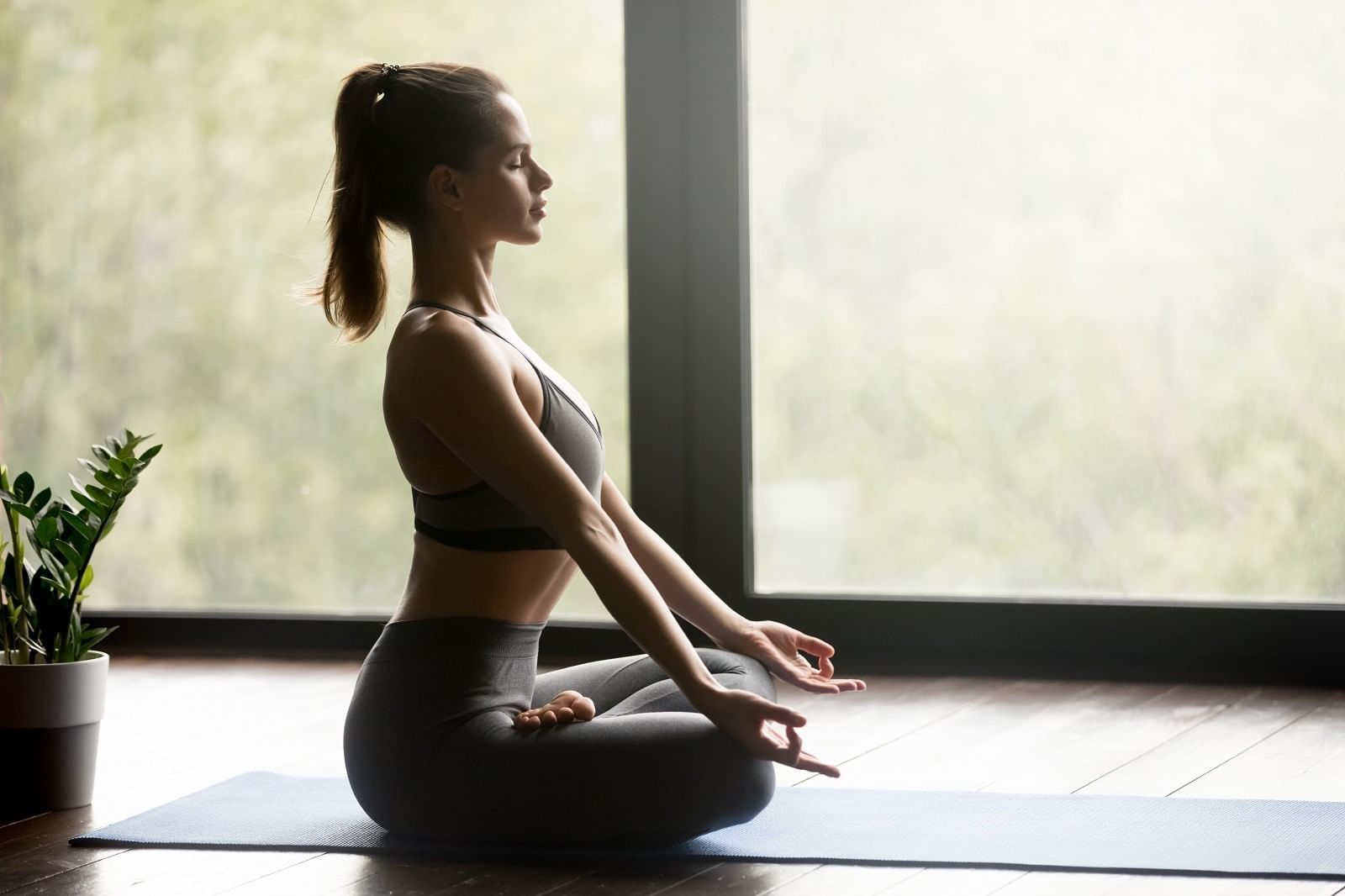 The Courtyard
Courtyard Yoga
Lofty, tranquil, and airy our inner courtyard offers an indoor/outdoor experience which is assuredly ventilated and comfortable when mixing in groups.
Hailing from Zimbabwe, our highly experienced Yoga instructor, Lucie Ferrao, has honed her skills over many years.
Specialising in Vinyasa and Hatha yoga, Lucie is also qualified to deliver classes for breathwork, meditation sound bath therapy, ballet fit and step, Sports Therapy, Deep Tissue Massage and Energy Healing Sessions.
Join Lucie for this weekly class to start each week the right way, focussing on the benefits of Yoga for mind-body connection and overall health and wellbeing. Using the power of Yoga and meditation to help unlock a life of presence, joy and inner peace in combination with building a strong and supple body.
These classes are suitable for a range of abilities, uplifting, relaxing and deeply restorative, and always with the focus on correct body alignment.
When: Every Monday from 17th Oct
Time: 7:30am