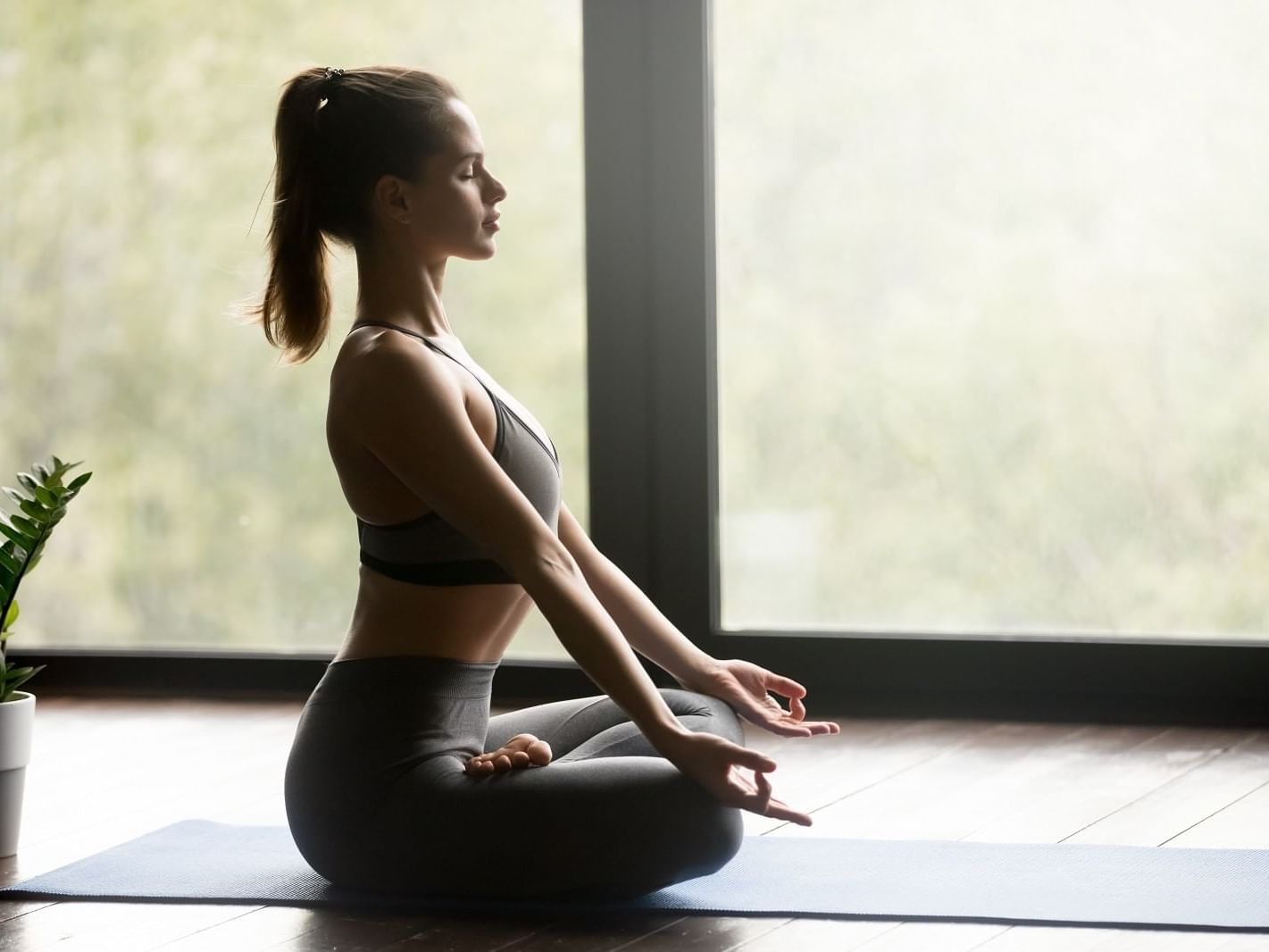 ,

12:30
Courtyard Yoga
Lofty, tranquil, and airy our inner courtyard offers an indoor/outdoor experience which is assuredly ventilated and comfortable when mixing in groups.
Join our highly experienced Yoga instructor Tamara Yasin, for this weekly class which will focus on the benefits of Yoga for mind-body connection and overall health and wellbeing. Tamara uses the power of Yoga and meditation as practices to help unlock a life of presence, joy and inner peace in combination with building a strong and supple body.
Her classes demonstrate a range of movements from dynamic and uplifting to relaxing and deeply restorative, and always with the focus on correct body alignment.
Take a moment out of your week just for you. To book please email claire.hepworth@thelondoner.com